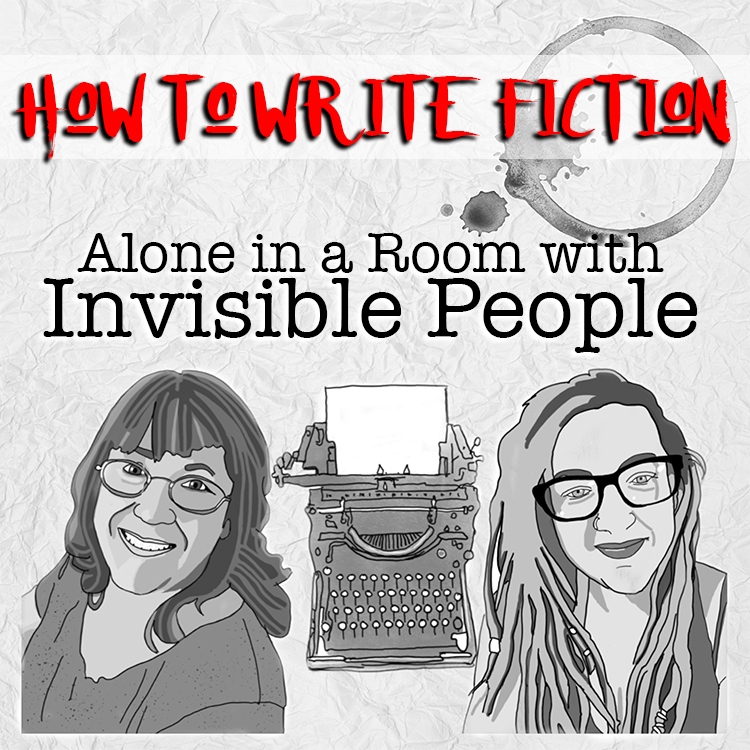 How to Write Fiction: Listener's Stories!
We invite you to cozy on up to your listening devices for this spoooooooky, extra special episode!  Ghosts, ghouls, vampires, werewolves and more!  Oh my!
Writers and listeners of the podcast have given us some wonderful and entertaining stories to behold!  Using Holly's Free 'How to Write Flash Fiction that Doesn't Suck' course, they've submitted their Halloween-themed stories.
Just under 30 tales of the macabre, scary, goofy, quirky, sad and funny!! There is a story for everyone in this batch.  All in bite size, delectable chunks, just like your favorite pieces of Halloween candy! So carve out sometime on All Hallow's Eve to feast on candy & these stories!
Join us in this week's episode and if you have a question for us join us in the forums at HollysWritingClasses.com and get to typing!
After the episode: Have something to say? A question to ask? Jump into the FREE forums at HollysWritingClasses.com (no purchase or ownership of courses necessary) and share with us.
Share, rate and subscribe for weekly episodes! Good reviews help us find more writers like us!